Program 
09:00-09:30 Registration
09:30-09:40 Opening (Balázs Kertész, Director of Research & Innovation, Szinapszis, Hungary)
Session 1: Innovation in Market Research
09:40-10:10 Pragmatic Brain Science (Eric Asch, Executive Vice President, Lieberman Research Worldwide, USA)
10:10-10:40 Understanding Customer Moments of Truth in Financial Services (Karen Troubridge, Associate Director, BDRC Continental, UK)
10:40-11:00 Coffee break
11:00-11:30 How to Use Storytelling in Presenting Market Research Results (Silvio Pires de Paula, President, Demanda, Brazil)
11:30-12:00 Impact and ROI of Mystery Shopping Researches (Dániel Kovács, Senior Project Manager, Mystery Visit, Hungary)
12:00-13:00 Lunch
Session 2: Eastern European Landscape
13:00-13:30 Cultural Differences in Central and Eastern Europe (Agnieszka Górnicka, CEO, Inquiry Market Research, Poland)
13:30-14:00 The Recent Story of Advertising, Told by over 600 Brands (Ioan Simu, General Manager, Mercury Research, Romania)
14:00-14:20 Coffee break
14:20-14:50 Quality of Life Survey – Satisfaction with Living Conditions in Zagreb (Marija Stamać Ožanić, Research Director, Hendal Market Research, Croatia)
14:50-15:20 Health Literacy in Hungary and in the EU (Eszter Kun, Research Director, Szinapszis Market Research & Consulting, Hungary)
15:20-16:30 Networking drinks (wine tasting)
Pragmatic Brain Science
In market research, respondents omen say one thing but mean something entirely different. This is because conventional market research applies highly rational and structured constructs to measure consumer decision-making that is, by nature, both non-conscious and emotional. LRW has solved for this with a suite of techniques – Pragmatic Brain Science. In this talk, Eric will explore these cunng-edge methods and how they lead to greater insights and more successful business decisions for market research clients.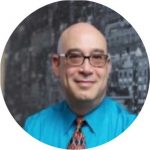 Lieberman Research Worldwide, USA
Presenter: Eric Asch, Executive Vice President
Eric has over 30 years of experience in marketing research, strategy development, and competitive intelligence. Eric has a particular specialty in strategic and segmentation research, and is noted for insighsul, executive-oriented analyses delivering actionable direction for marketing. With LRW for over 1ti years, he oversees four of LRW's Business Units, based in Los Angeles, Chicago, New York, and London. Prior to joining LRW, Eric was Director of Market Intelligence and Decision Support with U.S. WEST and later, Qwest. He has also held positions with Conway/ Milliken & Associates and the Gallup Organization. Eric holds a B.A. in
–
–
Understanding Customer Moments of Truth in Financial Services
Net Promoter Score (NPS) is now embedded as a key measure of relational strength across many leading financial service providers. Increasingly, it is also being used as a transaction measure to assess the quality of customer service interactions. Yet, many organisations measure their customer NPS ratings in a vacuum, tending not to benchmark performance against competitors on a like-for-like customer experience basis. In this talk, Karen will share insights from BDRC's unique syndicated programme that provides clients with market-wide branded benchmarks across 20+ customer experiences in financial services.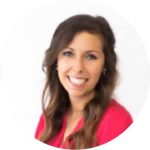 BDRC Continental, UK
Presenter: Karen Troubridge, Associate Director
Karen is an Associate Director in the Financial and Business team at BDRC Continental, with over 7 years experience in the market research industry. She graduated from the University of Surrey with a first class degree in Business Management. Specialising in customer experience research, Karen helps clients advance their processes and communications to improve the end-to-end customer experience. One of her recent projects won an MRS award for using innovative techniques to access a sensitive and vulnerable target audience so as to include them in the customer feedback process.
–
–
How to Use Storytelling in Presenting Market Research Results
Storytelling is part of our life since our early childhood. Stories are transmiued along generations and travel the world. In the last 10 years more and more companies see the benefits of using storytelling techniques to communicate about their company brands and products, but also, to hire good personnel, to involve and create communities of costumers, to conquer and retain clients. Success of TV and movie series is not obtained on hazard. Story telling is about methods and techniques that can be learned. Why the chapter of a TV series ends on a clivanger situation? What would happen next? How can we use some magic approach to keep our clients´ auention during our task of writing and submit research reports? We will show samples of dull examples of research results and the ones which were created in such auractive way to get clients´ involvement.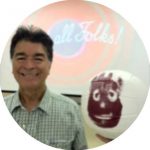 Demanda, Brazil
Presenter: Silvio Pires de Paula, President
Silvio is the founder and president of DEMANDA, a market research company established in 1967 in Brazil, which helped over 800 companies worldwide to achieve good marketing decisions. DEMANDA works in several countries, most of them in Latin America. Silvio is author of many conference papers, book chapters and professional magazine articles. He is, also, vice president of CRA-SP Council of Business Administrators and council member of ABEP –Brazilian Association of Research Companies.
–
–
Impact and ROI of Mystery Shopping Researches
Mystery shopping researches supports directly quality control, sales and client service. Thus, these kinds of projects have immediate ROI in many cases and impact on the improvement of services. In this presentation we will show you how to put research results into action and how mystery shopping fits into the internal and external business processes of a company.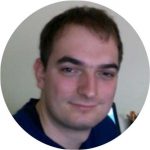 Mystery Visit, Hungary
Presenter: Dániel Kovács, Senior Project Manager
Working with Mystery Visit since 2010, Daniel has six years of experience in planning, managing and analysing mystery shopping projects. As lead project manager, he is involved in different projects covering different sectors like retail, hospitality & tourism, banking, finance, healthcare, and more. His key responsibilities include account management, consulting and international business development.
–
–
Cultural Differences in Central and Eastern Europe
The CEE markets have undergone an enormous change during the past 2ti years, from a shabby communist economy to modern marketplace. However, CEE consumers are different from their Western counterparts. This is partly due to the differences in purchase power but income levels do not explain everything. Why do Russians prefer big cars? Why are Czech brands not successful in Poland, and vice versa? Which som drink brand is stronger than Coca Cola? Why do Russian women use strong makeup? Why are the CEE societies (irrationally!) against migrants? What makes advertising successful? We answer these questions using real life examples from several countries, in relation to the Hofstede dimensions. Finally, we show how these cultural differences influence marketing strategies and public policy.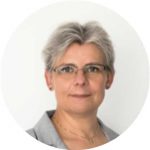 Inquiry, Poland
Presenter: Agnieszka Górnicka, CEO
During 2ti years of career in market research, Agnieszka witnessed most of market development in post-communist countries. Having served dozens of clients in hundreds of projects, I am among most experienced specialists in my country, with strong qualitative and quantitative background. My experience includes ti years as a Customised Research Manager at ACNielsen and almost 12 years at Inquiry as the Managing Director and founder. Inquiry, a full service research agency, was created in 2004. Being an international hub, Inquiry is responsible for research services in Russia, Poland and other CEE countries.
–
–
The Recent Story of Advertising, Told by over 600 Brands
The Internet becomes a larger part of our lives, as shown by the latest 2016 surveys by Mercury Research. But does this trend translate to advertising as well? Is advertising on the Internet equally influential, competing in impact with TV? To answer this and other big questions on the impact of advertising, Mercury Research embarked on a fundamental research program we call Sales Building, starting in 2010. With partners among advertisers (Unilever, Hochland) and media agencies (Mediacom), we were able to follow over 600 brands' media spending on Online, TV, Print, Radio, and correlate them with brand indicators – awareness, trial, and usage. Our research showed that even smaller media budgets bring results, contrary to the commonly held belief. We also discovered that the quality of the advertising is worth as much as the media budget for generating results, thus quantifying the value of having superior ads and the ROI of creativity. Finally, we discovered that for most common brands Online advertising impact is not as high as its share among other media.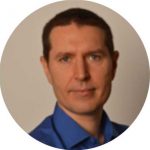 Mercury Research, Romania
Presenter: Ioan Simu, General Manager
Ioan has started his career in market research 20 years ago, worked his way through almost all research jobs, and is currently general manager for Mercury Research. His research expertize is complemented by advertising experience and academic work. Ioan holds a PhD in sociology from University of Bucharest, and specializations in political studies and business management from University of Texas, ASEBUS and University of Washington. He also teaches courses on advanced analysis methods, market research and marketing.
–
–
Quality of Life Survey – Satisfaction with Living Conditions in Zagreb
Quality of life is primarily a psychological phenomenon, kind of general antude towards life and its areas or aspects. With the development of urbanization, as well as efforts made to change the conditions of residence, study of the quality of life becomes important in progress of the individual. Research conducted in Zagreb by Hendal brings us detailed insight in satisfaction with living condition by combining both subjective and objective measures.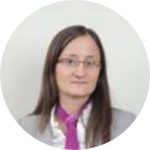 Hendal Market Research, Croatia
Presenter: Marija Stamać Ožanić, Research Director
Marija has 16 years work experience in the area of Market research including 13 years of experience at Hendal Market Research. She is specialized in statistical analyses of market research data. She holds an MSc in Psychology from the Department of Psychology, Faculty of Philosophy in Zagreb. Marija was representing Croatia at International Congress of the European Federation of Psychology Students Associations "EFPSA" in Troa, Portugal in 1999.
–
–
Health Literacy in Hungary and in the EU
"Health literacy is linked to literacy and entails people's knowledge, motivation and competences to access, understand, appraise, and apply health information in order to make judgments and take decisions in everyday life concerning healthcare, disease prevention and health promotion to maintain or improve quality of life during the life course."
(Sorensen, K. et al., 2012: Health literacy and public health: A systematic review and integration of definitions and models, BMC Public Health, 12(80))
Health Literacy is a hot topic right now, both from a scientific, policy making and business point of view. There are several validated methods for measuring HL levels, both self-reporting and the so called objective testing methods. We were fortunate to be able to employ both a self-reporting questionnaire developed for Europe, and the NVS test in a large representative survey of the Hungarian population. The results allowed us to make international comparisons on how sociodemographic variables affect Health Literacy levels and capabilities and to offer suggestions on where different stakeholders, like pharma companies, doctors, pharmacists, GOs and NGOs may assist to the best effect.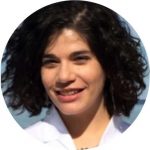 Szinapszis Market Research, Hungary
Presenter: Eszter Kun, Research Director
Eszter has 9 years of experience in the field of market research and market analysis. She graduated from the Eötvös Loránd University in Sociology. Eszter is highly experienced in pharmaceutical researches – both in OTC, Rx and healthcare services. She has client side experience and focusing on providing actionable results. She is also skilled in managing multi-country and regional projects.